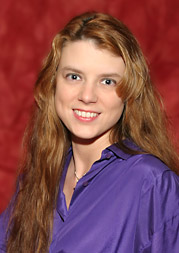 I love taking pictures and that desire for the next shot has driven me harder over the years to better myself and my "photo-eye". Practice has taught me to develop, and then trust my eye to capture a moment, whether posed or candid. I strive to make the next shoot even better than the last. I pride myself on customer satisfaction and I think you will find my pricing for your event will be more than reasonable.

I specialize in wedding, portrait, promotion and special event photography. I do all this because I truly enjoy it. My goal is to make my candid shots, as well as formal photography, as satisfying and complementary as possible. If I'm not making the photography event fun for you, then it shows in my prints - photo sessions should be fun and I make it that way. It's an honor for me to be selected to photograph a special event in your life and it's my goal and obligation to provide you with a photograph collection - especially for weddings - that captures the moments of your day on every page you turn in your album so you will have a visual record which will be treasured for the rest of your life. Some people want candid photography, others prefer formal, while still others really enjoy both. In a short meeting to prepare for your day, I'll ask you to advise me of which style you prefer.

For your wedding day you'll be the center of attention; My pledge to you is to work efficiently, be attentive and respectful of family sensitivities, be prepared for any situation, and help to make your day as much fun and memorable as possible. While every ceremony is unique, some standards: (the processional, the vows, the exchange of rings, and the kiss), are memories which must be cataloged for history. I love capturing true emotions. Some enjoy all the events from the bride's (as well as the groom's) preparation before the ceremony, to the ceremony itself, reception, the toast, cake cutting, couple's dance, garter and bouquet toss, etc., all the way to the end, when the bride and groom depart to begin their lives together. No time limit should be set on your special day.

Of course, I use only the best professional photography equipment. Depending on the event, I utilize natural indoor light, sunlight, artificial light and flash lighting, or a combination of any of these. I use the area's best professional labs to process my prints. Every event is unique and different and I shoot each one in the best way possible to make it unforgettable. And at the same time, I'll help to lend you peace of mind during the most stressful and exciting of times.